Bonjour, ma Chérie,

Happy Monday, love. I started a beautiful day in sunny French Riviera after a wonderful weekend with my family.

One of my passion, well I should say, obsession, is to empower my 6-year old funny daughter Linda to live an outstanding life, now, not in 15 years.

Part of my vision was that earning big money would allow me to give her a nice legacy. Of course, it's amazing to make sure our kids will have enough money when we will be gone.

But what is even more powerful, is to teach her life and entrepreneurship values right now, as she's still a little kid.

This has become a huge part of my focus over the past weeks. How could I share with her the life-changing new habits I put in place for me?

This morning she started her day with my gentle voice waking her up, telling her my favorite morning affirmation "it's a beautiful day, chouchoute".

Then we cuddle for a little while, and then I pull my iPhone ready to let her listen to my favorite "welcoming the day" meditation. She was open to listen to it, and while she was listening I was preparing the breakfast for the family. After about 10 minutes she was still in bed and I wondered what she was doing.

Was she still meditating, or was she playing "Candy Crush" or watching "Lego Friends" on my iPhone...that's something she's allowed to do once in awhile.

No.

After the "Welcoming the day" morning meditation, she started the "Falling Asleep" meditation (Stop, Breathe & Think, PBC App)

LOL

As promised here are my top 3 meditation APPS for you, the spirited #bossmademoiselle
Stop, Breathe & Think, PBC
Simple habit
Meditation for daily stress by Michel Pascal (Coming October 2018)
The third App is not yet live on the App Store, but I can already tell you that it's going to be simply amazing. Michel has taught meditation to employees at Google and students in big Universities in the US.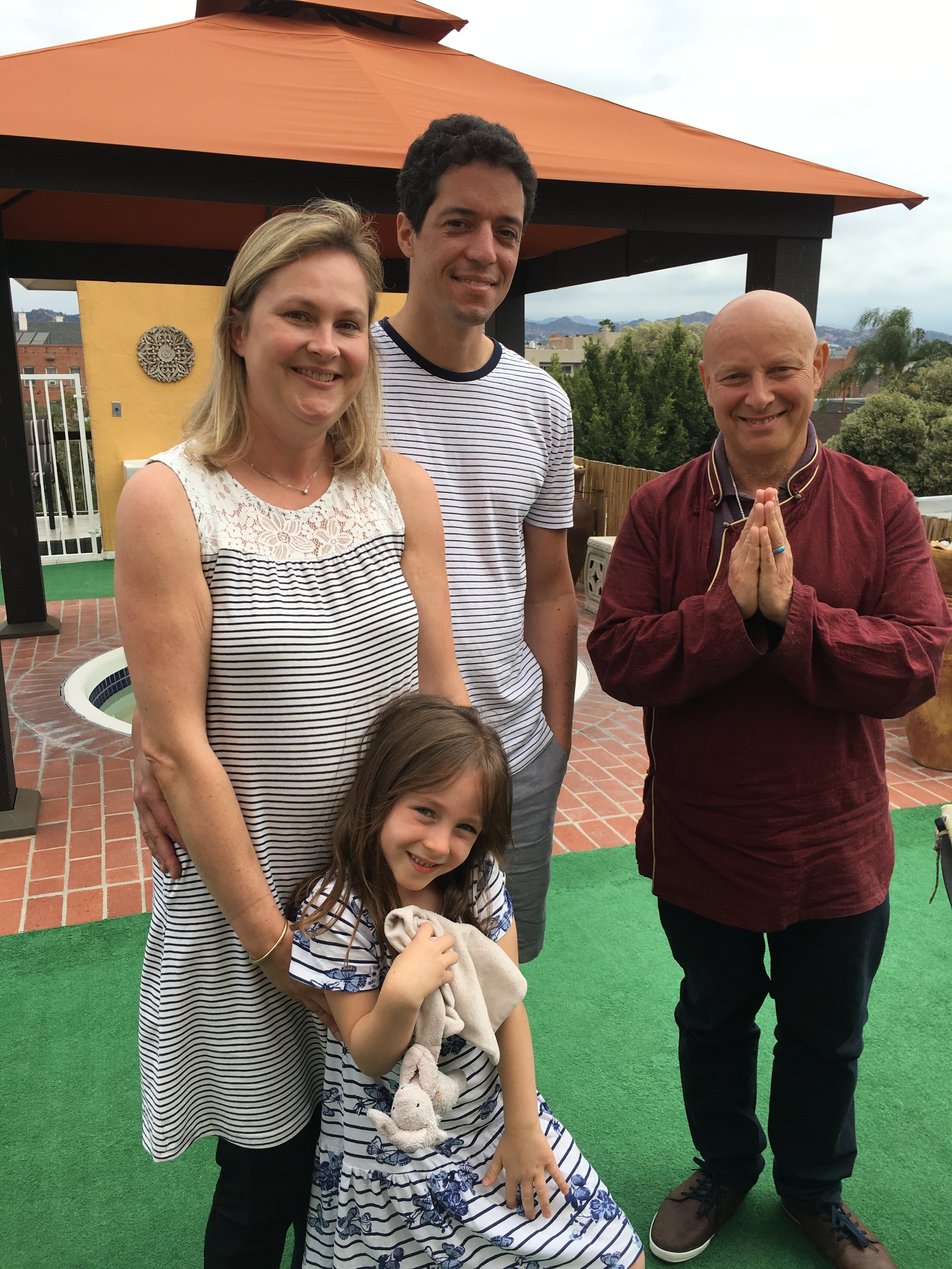 Daily stress meditation with Michel Pascal
Meditating on a regular basis has played a huge part in the success of my online business. The life of an entrepreneur is filled with ups and downs and being able to stay calm, centered and aligned is key to your success.
Much love,
Virginie
Banner photo credit: Jack B @nervum